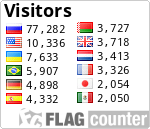 Free counters
a>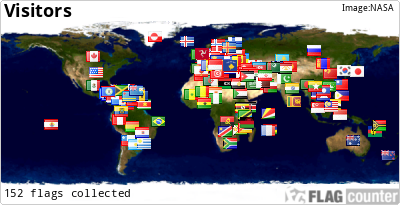 Free counters

Various - N.O.D. The Final Sessions
Label:Energy Network
Catalog#:NRG 032 CD
Format:2 x CD, Mixed, Compilation
Country:Spain
Released:2000
Genre:Electronic, Pop, Rock
Style:Industrial, Trance, House, Techno, EBM, Synth-pop, Makina
Tracklist
1-01 T99 - Anasthasia
1-02 U96 - Der Kommandant
1-03 Robotiko Rejekto - Rejekto (Remix)
1-04 Full Bandwidth - Bubbles
1-05 Chicco Secci Project - Music That Makes You Sweat! (Remix)
1-06 U.S.U.R.A. - Open Your Mind
1-07 House Pimps - Zulu Nation
1-08 Z100 - Gengennarugenge
1-09 Deee Maestro - Deee Concerto
1-10 Techno Cop - Cops In Trance
1-11 I.S.Q. - Panic On The Dancefloor
1-12 Trans-Mission - Nanah Trance
1-13 Mato Grosso - Mistery (Remix)
1-14 Dance 2 Trance - P.ower Of A.merican N.atives
1-15 Mad Max (2) - Get On Up
1-16 Dianetics - Papy
1-17 Andy On The Eve - Melodies Of Passion (Living Like A Big Bang)
1-18 Rhythim Is Rhythim - KAOS
1-19 Renegade Soundwave - Cocaine Sex
1-20 Format - Solid Session
1-21 Avenue - Ice Cubes
1-22 And One - Metalhammer
1-23 Masterboy - Dance To The Beat
2-01 Abfahrt - Alone (It's Me)
2-02 Blind Vision - Don't Look At Me
2-03 Metropolis (2) - Time Of War
2-04 Mescalinum United - Into Mekong Center
2-05 Section 25 - Looking From A Hilltop
2-06 C.C.C.P. - American Soviets Part II
2-07 Philadelphia Five - Baby Do You Wanna Bump
2-08 Sonic System - Terror Pop
2-09 Hip Men's World - House Factor
2-10 Nitzer Ebb - Fun To Be Had (Master Mix)
2-11 Dance 2 Trance - We Came In Peace
2-12 Age Of Chance - Time's Up
2-13 Armageddon Dildos - Resist
2-14 Saarkh - Neurotribe
2-15 Front 242 - Headhunter
2-16 DJ Michel (3) - Gamu Supersonic
2-17 China Crisis - Wishful Thinking
2-18 Cars, The - Heartbeat City
2-19 A Flock Of Seagulls - The More You Live The More You Love
Credits
DJ Mix - Kike Jaen (tracks: 1-01 to 1-23) , Nino Solo (tracks: 2-01 to 2-19)
Notes
Several spelling mistakes on artists and track names. Most tracks doesn't match the track number listed on the CD.
"A los que están y a los que no están, en especial al tio José y a Nin, a Charly por prestarme su equipo; a Vicente Mafia por alguno de los temas; y muy especialmente a DJ Nino, Solano, Jorge Zamora y Pirata."
Kike Jaén
"A toda la gente que hizo posible que cada domingo por la mañana disfrutásemos de la música que da en la "bola", en especial a Kike Jaén por abrirme el camino; a Héctor Casanova (el pollo grande) y Miguel Suárez "el socio"; Josele (lerele) y como no, Frank Lenaers por sus sesiones en Spook Factory."
DJ Nino Solo
СКАЧАТЬ 320
Admin




Сообщения

: 4788


Очки

: 14441


Репутация

: 4122


Дата регистрации

: 2010-02-25


Возраст

: 38


Откуда

: Москва






Сообщения

: 771


Очки

: 1037


Репутация

: 109


Дата регистрации

: 2010-03-01


Возраст

: 27


Откуда

: Саратов





Похожие темы
---
Права доступа к этому форуму:
Вы
не можете
отвечать на сообщения